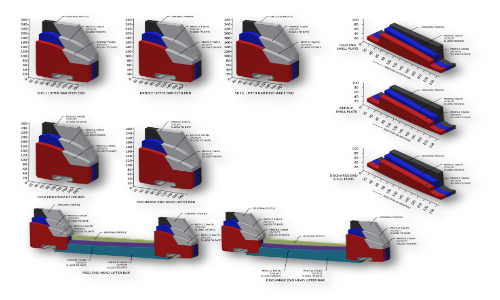 Rubber, Composite and Steel Mill Lining Systems
Inspection of rubber, composite and steel Lining Systems.
Regular monitoring and mapping of wear rates.
Detailed reporting including any re-design recommendations.
Optimisation of lining systems to bring service life on linings
in line with plant maintenance schedules.
Projection of remaining hours / tonnes of effective service life and failure.
Wear Components
By improving the wear life, costly down time will also be reduced. Stone and rock, sand and gravel, concrete, cement, minerals, coal and metal ores – all these materials take their toll on equipment. We can offer solutions to increase service life and / or match service life with the rest of your equipment and failure.